It is amazing how many women do not know nor have the experience on how to give a blowjob. You would think as a woman it would become second nature, but sadly some women don't know how to put their mouth, lips and tongue to work on a cock. The number one goal when it comes to giving a blowjob is satisfying your man completely. If you can't satisfy him he will most likely fantasy another woman sucking his cock or actually go out looking for a chick. Let's hope your man doesn't wonder off because you can't suck his cock correctly.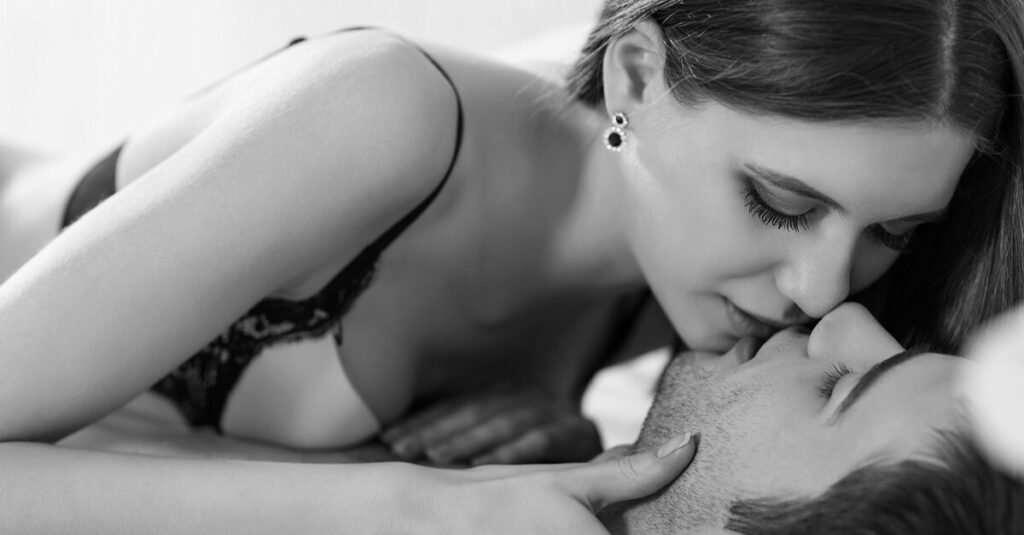 A lot of inexperienced women think that if they wrap their lips around a cock and move their head in an up and down fashion that they are giving head. This is absolutely incorrect and ridiculous that they would think this is okay to do. As a woman you should know how to give head and how to please your man to the fullest. If you have to practice on a dildo then do so, but you have to learn how to give head one way or another.
There are some ways you can give him an amazing blowjob without actually having all the techniques down packed.
You can jump on his cock with your mouth as soon as he enters the house. Just grab him by his pants and pull him to the couch or press him against the wall and go at it. Just by you doing this you will drive him absolutely crazy. He wouldn't know what hit him, but one thing for sure he is going to be turned on far beyond belief.
Once you are going down on your man make sure to use your hands as this will help with stimulating his cock and get it hard faster. Make sure you wrap your lips completely around his cock and apply a little bit of pressure with your tongue onto his shaft while you are moving up and down. One of the most sensitive areas of the cock will be the area where the head meets the shaft and you need to pay attention to this area just a little bit more.
Don't forget the other two friends of the cock who will love to join in the party. While giving your man head make sure you play with his balls too. You should try to suck on them too, but if you are not into that then just play with them in your hands. Ever heard of Chinese stress relief balls? Move the balls in the same motion as you would do with the Chinese stress relief balls.
It is very important that you are enjoying this sexual act as much as your guy will be. If you are showing that you are disgusted or not into pleasuring him you will totally ruin the moment for him as well. Enthusiasm is definitely an important key to giving head, plus you will be enjoying all of his glory in your mouth. There are some guys who love to cum into their chick's mouth (make sure you ask what your guy likes to do) and there are others who want to have sex with you before he has his grand finale.