Spice Up Your Sex Life
Marriage is about finding that one person you love, your best friend and someone that you want to make mad passionate love too.
What happens when the passion is gone and the sex gets boring? This occurs in many marriages where either spouse can get bored with the sex or one person is extremely dissatisfied. The other scenario could be that one spouse has flat out fallen out of love and is just not attracted to the other spouse anymore. The point remains, that there are many different reasons why sex can get boring in a marriage, but for the couples that still want to maintain the marriage out of commitment, love or the family there are things that you can do to put the passion back in the marriage.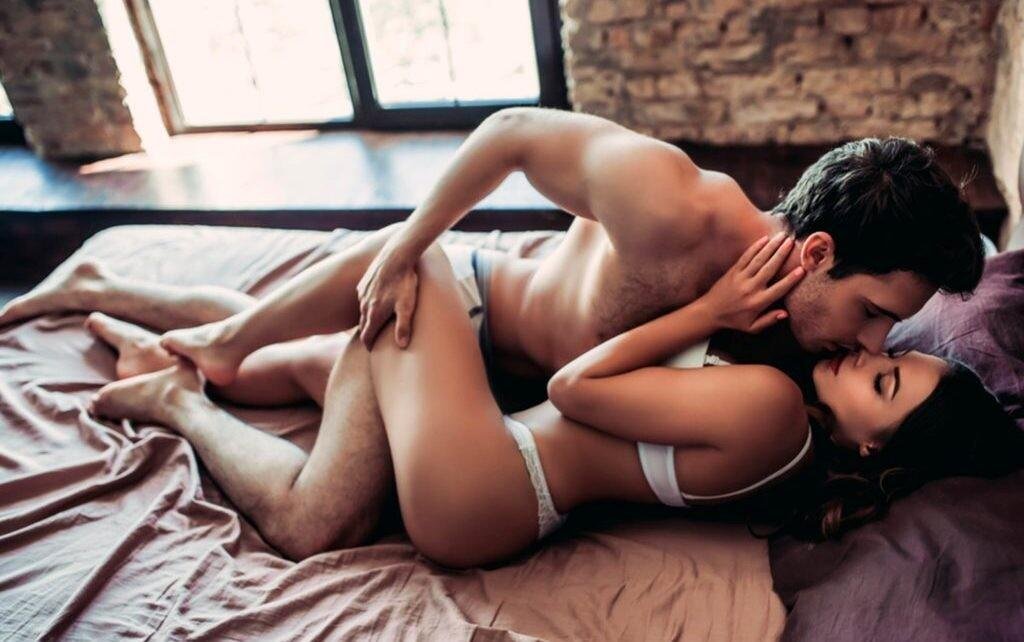 What Can Be Done
Marriage is about honesty and trust and if one person is seriously unhappy with their sex life or lack of it, the other spouse needs to know. There are many solutions and things that can be done to spice up a passionless sex life with your spouse.
The reason that complete honesty is so important is that the alternative is an unhappy spouse that will cheat or end the marriage.  The unsatisfied sexually frustrated spouse is not going to stick around for another ten years in a lousy unfulfilled marriage. Open up to your partner and let them know that you are unhappy with the marriage and that something's needs to be done about it, or you are going to have an affair or leave.
Suggestions On How To Add Passion Back Into The Marriage
1. See a counselor that specials in sex therapy and marriage advice:
This can be a great option to get the marriage back on tract and open lines of good communication and get some excellent advice on how to bring passion back into the bed room. There are many techniques and products that couples may not even be aware of. This can also help to open up one partner that may be a little shy or is afraid to tell their spouse that they want to experiment with something new in their sex life. Sometimes one spouse is afraid to tell the other what really turns them on how to do it.
2. Get moving with your spouse:
Put on those walking shoes and get active, this is one way to bring back, and boost ones libido, by getting fit at the same time. There is nothing sexier than a body that has just worked out hard for an hour. Make it a point to bring physical fitness back into the marriage. An overweight spouse, if they lose a few pounds may turn their partner back on in ways that they never dreamed of and at the same time give themselves a dose of new self confidence.
3. Get the mind thinking about sex:
Read a book together, watch a sexy movie, look at a magazines, talk about what you want to do to each other in the bed room, leave messages for one another on the phone taking about how the other person can make them feel in bed. Get the mind primed for some great passion and sex. Talking dirty to your spouse never goes out of style!
4. Go exploring with your spouse:
Take off your clothe, lock your master bedroom door and explore each other bodies, find new erogenous zones, add some tingly gels and massage oils. Use lite feather touches, use your fingers and body to caress and explore each other. Abstain from sex and hold back, just take this time and opportunity to wake up the sensation throughout each other bodies. Bring passion and fire back into each other.
5. Date your spouse:
Dress up and go out to dinner, talk about fun things, get passionate about ideas and your life. Bring home some flowers, meet for a quickie at lunch, goes on a short trip in a bed and breakfast. Add date night back into your lives. Give your spouse a little gift of sexy toys, or massage oils.
6. Separate from one another:
Take a break from each other, one person gets away for as long as they can, talk on the phone, text, but get a break from one another. Sometimes couples need to miss one another to appreciate what they have. Distance can be a great way to know what will be missing if they are permanently gone from each others life.
7. Chat on the computer with your spouse:
Pretend that your spouse is your secret lover; send each other messages and naughty things over the chat. Create passion in your words build up the heat; make that person your affair, plan a secret night away. Cheat with your spouse, not on your spouse!
End Result by womendateonline.com
When you put the effort back into your marriage you may be surprised at the results that waits for you at the end of the rainbow.
If all else fails, then ………………………………………….., I guess that will be your little secret……………… that can add some spice into your love making as well, but at the same time it can also destroy it.